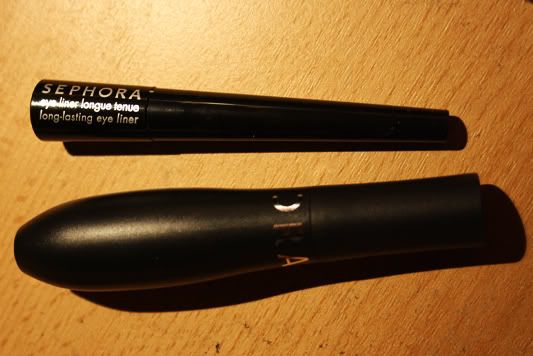 After hanging out with my friends, we went to the store V&D at 18:00 something.
There was a pre-sale (believe me, when the sale is officially.. it's a MADNESS in that store).
My friends had an VIP card or whatever.
The Sephora make-up was on sale too!
I never used this brand before, but I heard that it was good.
I bought
- Color Palette Eyeshadow
- Blush me Twice Blusher
- Eyeliner
- Automic Volume Mascara
Have you used this brand before?