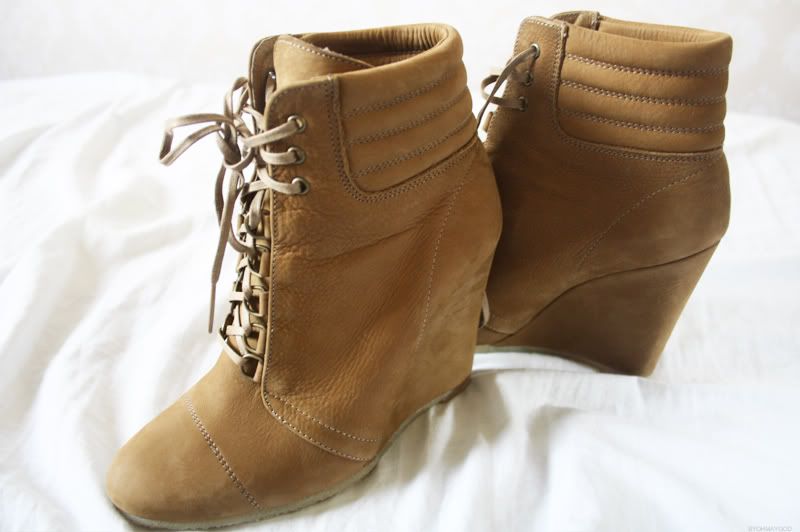 I FINALLY GOT MY PERFECT WEDGES.
Yesterday I recieved my first Pay check, so this morning
I decided to go to Rotterdam and search for some wedges and Zara had them!
It was the only thing that I bought today, cause they were kinda expensive.
They're like 11 CM or something. So that makes me taller -yay-
Do you love them as much I love them?
(oliver, I know you already hate them muhaha <3)